The local territory
Southern Sardinia and Parteolla
The bond between great wines and the territory in which they are created is always a very deep one. Man and nature intertwine their stories to create a lasting exemplary made not only of the physical and climatic characteristics of the territory but also of the history, culture and traditions of the people who inhabit the territory.
South-eastern Sardinia is one of the sunniest parts of the island and here, especially in the region called Parteolla, is where Cantine di Dolianova's great wines are created.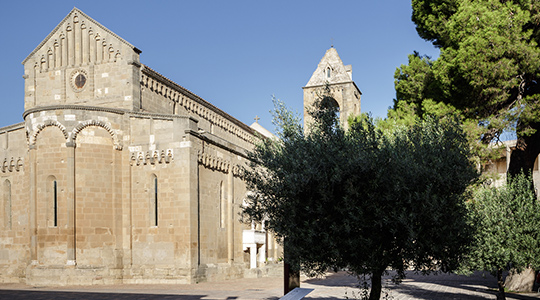 Our vineyards are mainly located in this area, which includes the towns of Dolianova, Serdiana, Donori, Ussana and Soleminis. The most typical grape varieties of Sardinian traditions, Cannonau, Monica, Vermentino, Nuragus and Moscato, have found an ideal habitat here for providing the grapes that make our wines.
The entire area is characterised by low hills and rolling terrain. Here, in the lower Campidano region, mild and moderately rainy winters alternate with hot, dry summers, with average minimum temperatures of approximately 12° C (rarely dropping below zero) and average maximum temperatures of 22° C (reaching maximums of 40° C at times).